Seamless Eavestrough (Gutters)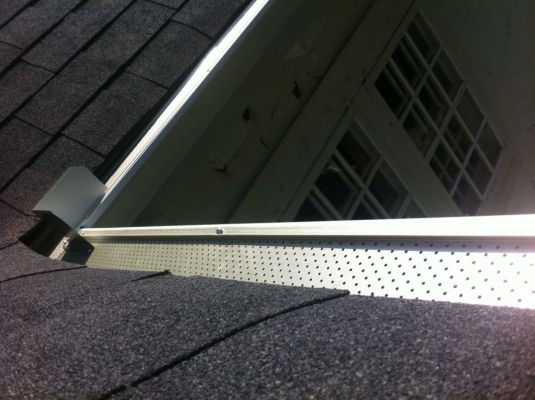 Eavestroughs and downspouts are one of the most important features of your home exterior. We want to take the time with you to find solutions that keep your home dry and preserve the value over time. We supply and install seamless 5" eavestrough sytems custom formed on site. We have many colour options for eavestroughs and rainware as well as a great selection of products from multiple suppliers including pipe funnels, pipe diverters and larger size downspout options for effective drainage. We also install several different styles of gutter covers (leaf guards) which are proven effective and backed by manufacturers warranty. Whether you are looking to replace or repair your current system, you have a new building or you are a Do It Yourselfer looking for some friendly advice, we would love to hear from you. Contact us for advice or a free no obligation estimate.
Get Your Estimate Even Quicker By Also Providing This Info:
Type and age of home or building i.e. bungalow, two story, war time etc.


The amount of lineal feet of eavestrough needed. Don't forget that the roof overhang sometimes adds 1-2' per side.

How many downspots you have or would like to have as well as estimated length needed and how many feet away from the house you would like to extend them.

Where the home or building is located whether it is in Regina or out of town.

Pictures always appreciated which could be provied once we have been contacted.
---